My POSHGirls have requested that PGC add Hello Kitty to our TuTu cute line. Hello Kitty was an all time FAV when I was a little girl (NOT long ago let me add) and through many HIGH Fashion designers such as KLS(Kimora Lee Simmons) and MAC Makeup, Hello Kitty has made a huge comeback! From clothing to bedroom accessories and high dollar jewelry, you will see the young and the young and heart sporting her designs! WELCOME BACK...PGC hearts YOU...SMILE!
SPEAKING OF MAC...HOW DID I MISS the HELLO KITTY Limited Edition?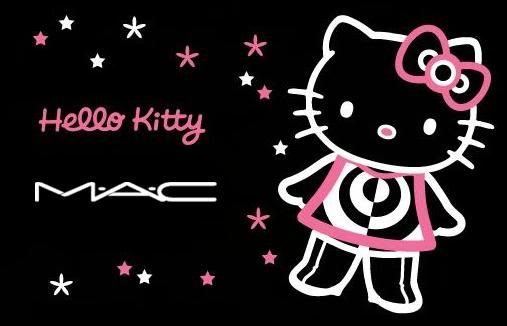 The limited Hello Kitty MAC Makeup edition made her debut in 2009...I am so 2 years behind, my girls are going to kill me! I am sure that this was a hit for MAC...I would have definitely bought everything in this collection...CHECK IT OUT!
2 Freakin CUTE!
This MAC ad is very Hello Kitty Kouture...hmmmm, what a POSHidea;-)
LOVE these MAC ad's!
Someone please be a sweetie and let us Hello Kitty fans know where we can order a few of these(iHATEiOVERLOOKEDtheseMAC)pieces!!!
<3 PGC